In memory of Matthew Kuo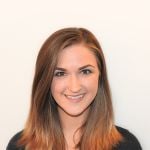 It is with great sadness that we inform you of the unexpected passing of Matthew Kuo, a valued member of our community. Matthew became a Certified Master Anaplanner in 2018 and worked on the Anaplan platform for four years prior to that. During his time with us, he made a lasting impact on many individuals and contributed greatly to our community.
In addition to his work on the Anaplan platform, Matthew shared his knowledge and expertise with others through various articles and posts. We have included two of his articles below for you to read and reflect on his contributions.

We invite all members of the Anaplan Community to share how Matthew impacted their journey with Anaplan. We know that Matthew touched many lives in different ways, and we would like to hear your stories, memories, and reflections about him. Let's come together as a community to honor his legacy, celebrate his life, and recognize his contributions to the Anaplan platform.
"Working with Matthew was great. He was always up for anything I wanted to do with the Anaplan Community. If it was a user group, he'd give a half hour presentation to an audience of 30 or 60 people on a topic he'd come up with the day before. It wasn't that Matthew wasn't prepared or thoughtful in his approach, it was that he knew his subject so well and he was so intelligent he could throw a deck and presentation together in a day — it was just that easy for him…"
– Aaron Wasinger, friend of Matthew's and Anaplan Principal Business Partner
We extend our deepest condolences to Matthew's family, friends, and colleagues during this difficult time. Rest in Peace, Matthew.
Tagged:
Comments