Announcing the 2023 Certified Master Anaplanner of the Year!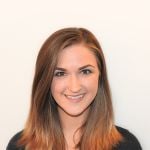 Congratulations to Anaplan's 2023 Certified Master Anaplanner of the Year, Adam Cookson, Staff Architect at a multinational video game and digital entertainment company!
Adam is an experienced senior architect and Center of Excellence lead who has worked across the insurance, private equity, real estate, asset management and technology sectors for over a decade. Starting his Anaplan journey in 2016, he swiftly attained the Certified Master Anaplanner qualification in 2018. Working both as a consultant and internally at multiple global companies, Adam has embedded Anaplan as a core tool and used it to bring significant business value to users.
We are proud to acknowledge that Adam stood out among the best of the best in a highly competitive process and ultimately received the majority vote by his peers in the Certified Master Anaplanner Community, showcasing his high engagement in the Anaplan ecosystem, exceptional abilities, and unwavering dedication.
Adam has been an integral part of expanding the Anaplan pipeline at his company, developing loyalty and reassurance amongst the Anaplan user base, IT project teams, and internal executive sponsors. He's clearly demonstrated all four core tenants of how exceptional Certified Master Anaplanners approach their internal and external Anaplan communities by actively engaging as a thought leader, technical expert, connected planning evangelist, and mentor. He established Anaplan training programs with documentation and examples that effectively enable new and experienced users, effectively manages the "business as usual" function for 220 active users, and offers architectural leadership and active oversight on all new projects. Additionally, he completed a Gartner Peer Review for Financial Planning Software, further supporting Anaplan's position in the competitive market and authored a "how-to" article that enabled others in the Anaplan ecosystem to understand how to navigate a particularly complex and universal business issue using Anaplan (How to traverse hierarchies: The power of loops).
"Having known Adam for a long time I can genuinely say he deserves this award. Adam personifies the Certified Master Anaplanner role, contributing to not only the success of any organization he represents but also the Anaplan Community with his articles regarding best practices, and regular attendance at the Modelers Forum. He is a true advocate for Anaplan and I'm delighted for him on both a professional and personal level."
Paul Gallagher, Senior Customer Success Business Partner at Anaplan
Let's get to know Adam! We asked him to share a bit more about himself:
What are some of the most valuable skills you have learned along your journey to becoming a Certified Master Anaplanner?
Adam: I'd say the most valuable skills I've learnt in my journey centered around problem solving and effective technical communication. During my career I've often had to delve into quite complex technical issues and provide detailed solutions to clients, this is a skill I've had to hone over the years. Luckily, I've always enjoyed getting stuck into problem solving, the more difficult the better! Whether it's taking on the challenge of a new model or designing enterprise architecture, I always enjoy piecing together an implementable solution. Of course, what works in tandem with this is an ability to effectively communicate my designs to various levels of stakeholders. This is something I've had to work hard at consistently throughout my career as it's much easier to come up with an idea than it is to explain it and get buy-in from people who aren't as close to the system as you are.
How has being involved in the Certified Master Anaplanner program helped enable you for success in your Anaplan Journey?
Adam: Getting involved in the Master Anaplanner program has been one of the best decisions I've made during my Anaplan journey. It has put me in contact with a wide range of experienced people who are always happy to talk about best practice, technical innovations, and design decisions. It's also helped open doors throughout my career; accreditation has been a way to let every prospective employer or client know that you act as a trusted voice for Anaplan and can offer a wealth of knowledge in the field.
What business challenges has Anaplan helped your organization solve?
Adam: The key challenge Anaplan has helped us tackle is the issue of global alignment. As with any large global business, creating a singular view of planning is challenging, but in Anaplan we found a tool that opens the way to implementing a unified planning logic. It's a journey we're still on but I'm excited to keep going down the path that Anaplan has enabled.
What's one piece of advice you would give a new model builder to be successful in their journey?
Adam: The advice I'd give to new model builders is to always consider the full scope of your actions. When we talk about Anaplan, we always mention Connected Planning, but what that means from a development perspective is that your actions can have wide reaching consequences. Due to the interconnected nature of our models and environments, the impact of a simple change can be felt across a wide range of users. So always be careful and measured in your approach, consider the solutions architecture, and what your work may touch upon. If you keep this in mind, you'll avoid numerous pitfalls that can trip you up and set you back during your journey.
What are some of the resources within the Anaplan Community that you have found the most valuable?
Adam: I think the Community is a great resource for new and old model builders alike. Everyone who takes part is happy to answer questions and provide technical examples to problems no matter how simple or complex. If you're ever in need of a sounding board for a problem or have run into a dead end with your solutioning, the Community will always be there to lend a helping hand.
What is the best career advice you have ever received?
Adam: To be confident in your abilities and always challenge why things are done the way they are. The simple questions often go unasked once a process has been implemented, but being the voice in the room who's willing to ask why something exists in its current state, what was originally considered, and whether it's truly necessary is a great way to both grow your own knowledge and stand out from the crowd.
Lightning round: your favorite movie or TV show, food, and book.
Adam: My favorite movie changes constantly but one I watched recently and absolutely loved was Parasite, as for food I'd say a good cut of fillet steak, and for book I'm going to cheat and name a series as I can't pick just one, The First Law trilogy by Joe Abercrombie.
-
Adam was recognized this week at at the Anaplan Community Experience (ACE) event in San Diego. A huge congratulations and thank you to Adam!
Tagged:
Comments