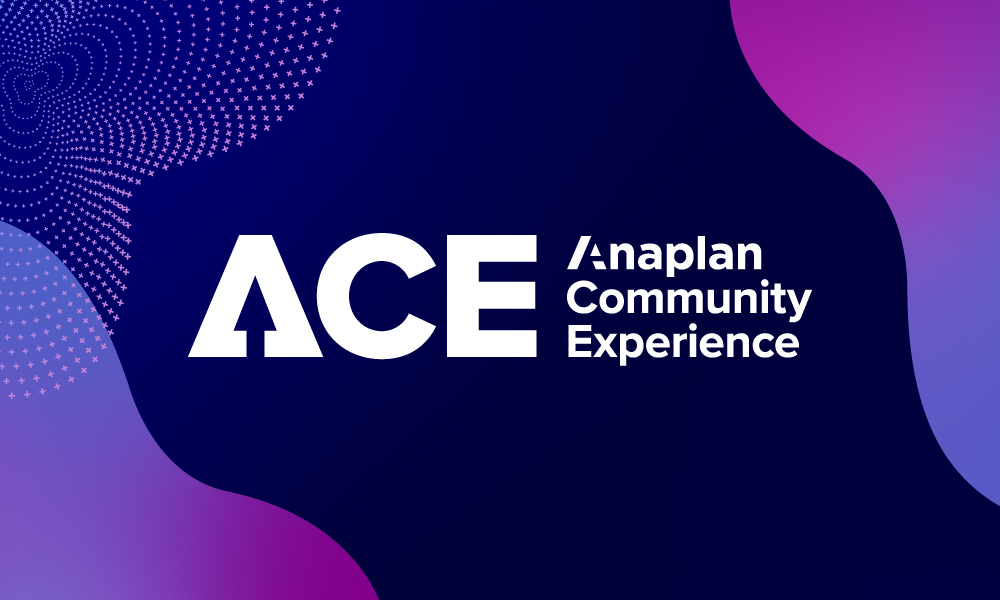 Build your Anaplan community and knowledge! The Anaplan Community Experience (ACE) will bring together customers and partners for three days of role-based professional development, training, networking, and certifications. The event will be joining together with Anaplan Connect in San Diego, to offer an incredible experience for Anaplan community members and users. Featuring inspiring keynotes and multiple breakout sessions focused on Your Anaplan Journey, a deeper look into Modeling & Data Management, plus networking sessions with Anaplan experts and fellow Community members.
Convention Center – 111 W Harbor Drive, San Diego, CA
Monday, June 5 - Wednesday, June 7, 2023
For the full agenda and to register, click here.
Why should you attend?
• Gain professional development, training, and certifications tailored to your role.
• Connect with other Anaplan users, expand your network, and open doors to new opportunities..
• Demonstrate your expertise and credibility in the Anaplan community.
• Learn new skills and enhance your knowledge in the Anaplan platform.
• Stay up to date on the latest Anaplan features and developments.
• Discover best practices and real-world use cases from industry experts.




Look for upcoming event content here soon. Post-event, all breakout and main stage sessions will be available for viewing.




Anaplan Community Experience (ACE) June 2023

Role-based professional development to support your Anaplan journey.

Discussion List