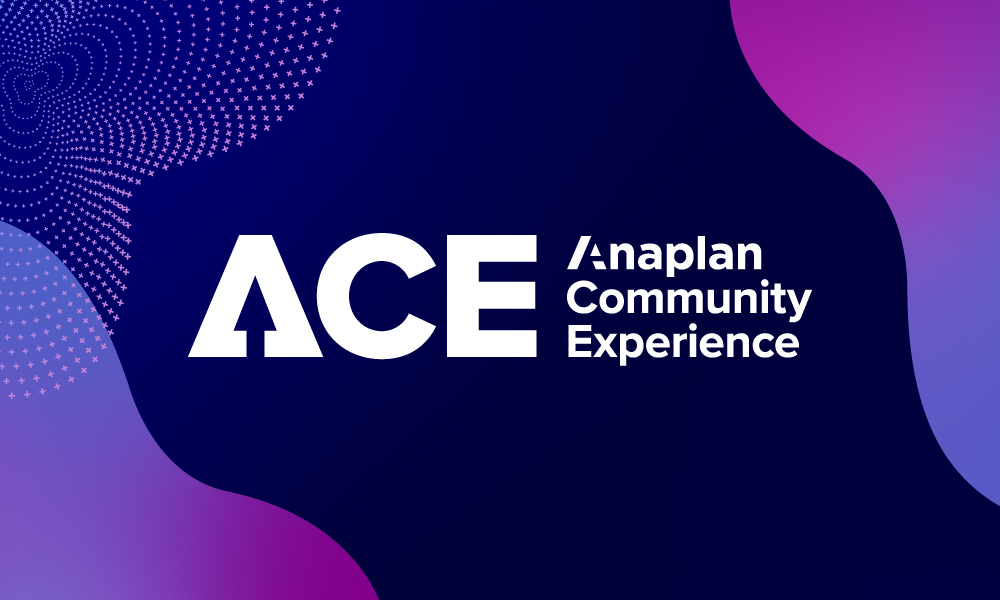 Build your Anaplan community and knowledge! The Anaplan Community Experience (ACE) in June 2023 brought together customers and partners for three days of role-based professional development, training, networking, and certifications. The event was hosted in conjunction with Anaplan Connect in San Diego, to offer an incredible experience for Anaplan community members and users. Featuring inspiring keynotes and multiple breakout sessions focused on Your Anaplan Journey, a deeper look into Modeling & Data Management, plus networking sessions with Anaplan experts and fellow Community members.
Convention Center – 111 W Harbor Drive, San Diego, CA
Monday, June 5 - Wednesday, June 7, 2023
ACE breakout sessions are available for viewing below, along with some session-specifc assignments for attendees.
Anaplan Community Experience (ACE) June 2023
Role-based professional development to support your Anaplan journey.
Discussion List