July 2023 Community Member Spotlight: Stacey Gibbens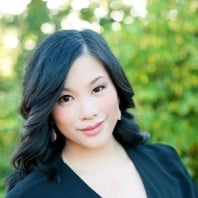 We are thrilled to present our July Member Spotlight: @Stacey_Gibbens! She has been in the Anaplan ecosystem and in the Community for 9 years, a Certified Master Anaplanner for 4 years, and recently became a 2023 Community Boss! Read on to learn more about Stacey's impressive background, expertise, and contributions.
About Stacey
We asked Stacey about her background, current role, and history with Anaplan. Here's what we learned!
Stacey Gibbens is a Certified Master Anaplanner and Solution Architect. She is a seasoned IT professional who takes the business/technology partnership seriously and continually drives for optimal outcomes.
At Globe Life, Stacey leads an Anaplan CoE within the FP&A department. Working with her colleagues and customers, she continuously moves the planning process forward and enables a reliable and streamlined solution.
Stacey has been deeply involved in various aspects of Anaplan ownership since first introduced to the platform in 2014. At that time, she took on designing and implementing a novel solution to satisfy complex security requirements because nobody else thought it was "sexy," and created a solution that has since become one of the standard methodologies!
We asked Stacey a few questions to get to know her!
Please share an Anaplan success story you're proud of. 
I am proud of the large, complex, and secure integration environment that I built out during my 9 years working for a prominent Real Estate Investment Trust. I took ownership of the integrations for the large multi-model continuous planning environment after the initial implementation in 2014. For the next 7 years, I reconfigured, upgraded, optimized, and grew the sphere of integrations from the original 7-model environment to a 17-model environment, with data flowing in, out, and between models and other financial systems in a scheduled daily, periodic, or hourly cadence.
For an example of a technique I used to accomplish this, please read the following article I wrote on the topic! The technique is applicable for current versions of Anaplan Connect as well. https://community.anaplan.com/discussion/67536/tips-for-large-script-implementations-using-anaplanconnect-1-4-x
Please share something you can teach about Anaplan - any tips and tricks you'd like to highlight? 
My tip is how to use a supporting technology to enhance your non-ALM development migration! We have a non-ALM Dev environment for long-term development and an ALM Prod-Support environment for short-term development. One of the things that I've been doing lately to ensure my team's "redevelopment" from our non-ALM Dev environment is accurately reproduced in our ALM Prod-Support environment is using a text-comparison tool to validate that the redeveloped modules are exactly the same as the originally developed models.
What is a text comparison tool and how would that be helpful? A text comparison tool reviews text (or .csv) files and highlights differences between the files in a visually obvious manner, like highlighting. There are many options out there from free to licensed and with different levels of functionality from basic to advanced. There are even plug-ins to popular text editors. The goal when redeveloping functionality is to precisely and accurately reproduce something that's approved to migrate – so an easy way to identify differences is a game changer.
The first step is to export a module's blueprint view (or even the whole model's line item view, but that can get messy) as a .csv, open in Excel, clear the "cell count" column, and resave. Then, use the text compare tool to review both environments' exported .csv files. The tool will highlight anything that's different and iterating after applying any required fixes will confirm an exact replication has occurred.
With all the possible configuration items that can get missed, this is a great way to confidently migrate from one environment to another when ALM is not in place. Clearly, testing will still be needed, as data state might cause the functionality to work differently, but at least the model builder can be confident that it's THE SAME CODE that they vetted out in Dev.
You're a very active Community member, Certified Master Anaplanner, and new Community Boss! What do you enjoy about the Anaplan Community?
The thing I most enjoy about Anaplan Community is the interesting use cases and questions that people post. I continually find something interesting and new that I hadn't ever needed to consider and now have a basis to understand something new!  I bookmark things to reference in the future, creating my own mini-library of ideas and techniques!  The wisdom of crowds is real and Anaplan Community offers an incredibly diverse collection of perspectives and areas of expertise to learn from. 
There are now 25 hours in a day! How do you spend your extra hour?
I'm going to take my new bicycle out for a spin! I bought myself a fancy new bicycle a couple of months back and have found that I enjoy riding so much that it barely feels like exercise! I live in a suburb outside of Indianapolis and so I've mapped out how to ride up to about 8 miles away (15 mile round trip) using mostly neighborhood roads! And yes, I always wear my helmet. 🚴‍♂️🚴‍♀️
…..
We hope you enjoyed learning more about Stacey in this month's Community Member Spotlight. Thank you, Stacey, for being an outstanding Community contributor and advocate!
Check out a few articles written by Stacey in the Community:
Stay tuned for an upcoming conversation with Stacey in the Journey | Anaplan Community Podcast!
Want to learn more about our Community Member Spotlight series? Check out this post.
Do you know someone in the Community who you think should be featured in a Community Member Spotlight? We want to hear about it — please nominate them here!
Comments