[Start Here] PlanIQ overview and resources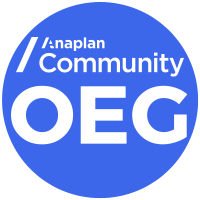 You are interested in starting time series forecasting with PlanIQ on Anaplan, but you don't know where to start? You have come to the right place!
This article is the pathway to all things PlanIQ.
First things first
What is PlanIQ?
PlanIQ is an easy to use time-series forecasting tool directly integrated with the Anaplan platform. It allows users to accurately predict future values based on historical data, attributes, and other related data. PlanIQ enables intelligent planning backed by advanced machine learning and statistical forecasting, supporting planners and business stakeholders in shaping future outcomes by making data-driven decisions.
Who is it for?
Use case examples
Demand planning
Improve the accuracy of your demand forecasts and quickly get to a consensus demand plan with collaborative planning.
Marketing and promotional spend optimization
Improve the ROI and develop more effective marketing programs programs by understanding the drivers that impact demand uplift.
Financial planning
Quickly generate OpEx forecasts and analyze new scenarios, variances, and opportunities so board members can speed decisions.
Assortment planning
Reduce SKU proliferation by designing the optimal assortment for each segment, channel, and category based on internal and external signals.
Workforce planning
Reduce operating costs and plan for the right levels of staffing and skills by accurately predicting volume and variety of tasks.
Inventory optimization
Reduce inventory carrying costs by optimizing inventory levels across the supply chain without affecting service levels.
Now, let's go under the hood
To get started
We recommend taking the E-learning course and reading these articles:
Once you get more comfortable
Let's dig a little deeper with the following:
Deep dive on algorithms
If you are interesting learning more about the different algorithms available in PlanIQ, please look at this article:
Support
Finally, to support you best in your experience, please refer to the Support self-service article
Got feedback on this content? Let us know in the comments below.
Contributing authors: Nitzan Paz, Christophe Keomanivong, Frankie Wolf, Timothy Brennan, Andrew Martin, and Evgenya Kontorovich.
Comments