Optimizer: Hands-on exercises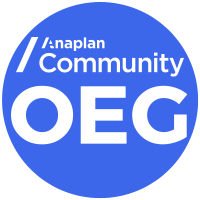 Now that we know what Optimizer is and how it can help your organization solve complex business challenges (quick reminder here) it's time to get under the hood and practice.
We curated for you 3 different exercises based on different use cases; we also have an available E-learning course.
Immersion
Territory assignment
Download from the attachments the 'Territory Assignment Step-by-Step' guide and download the starter model.
Follow along and compare your results with the completed model.
Transportation optimization
This exercise starts from scratch; Create a new model and follow along the 'Transportation Optimization Step-by-Step' guide in the attachments.
Done with the exercises? Let us know how well you did in the comments below.
Contributing authors: Marty Betz, Michael Henderson, Pam Pervenanze, and Thibaud Raucoul.
Tagged:
Comments