March 2023 Community Member Spotlight: Tiffany Rice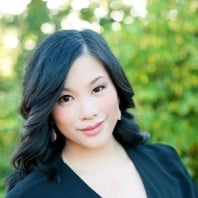 We are excited to continue our celebration of Community with our monthly Member Spotlight for March, Tiffany Rice! Last month we introduced this new series with our first spotlight on Mishbah Ansari. Tiffany, Anaplan Model Builder at Prudential, is a Certified Master Anaplanner for the last four years, and an active Community member and contributor for nearly six years. We are thrilled to get to know her more this month and share more about her talents!
About Tiffany
We asked Tiffany to share more about her background. Here's what we learned!
"I've spent the entirety of my career in finance or finance technology enablement roles. I'm a Certified Public Accountant by background and had you asked me 10 years ago if I was "tech-savvy" you would have gotten a resounding chuckle. But this changed in 2017 when I was asked to spearhead the implementation of Anaplan at my then employer serving as the project manager and subject matter expert on the annual planning process. I always say I "caught the bug" — those early projects are what really opened my eyes to the transformational power of this tool and I couldn't wait to do more. For several years I straddled the fence, carrying responsibilities as both a planner and a model builder. Eventually I reached an inflection point and wanted to shift my focus purely to the model building and tech enablement, and in 2021 I joined the growing Center of Excellence (CoE) at Prudential. Since joining this dynamite team of builders I have learned so much about scaling Anaplan to support complex and decentralized planning functions. It's been a whirlwind but so very rewarding!"
Tiffany has contributed to the Community in various ways over the years, such as:
Writing a thought-leadership blog article, Reflections from ACE: CloudWorks for Anaplan CoE enablement.
Participating as a speaker and attendee at Anaplan Community events.
Actively participating in Community forums with over 200 comments!
Completing multiple Anaplan product and industry analyst reviews.
We asked Tiffany a few questions to get to know her!
Share an Anaplan success story you're proud of. 
If I were to pick one, it would be a project I led to shift an entirely manual spreadsheet driven earning projection process into Anaplan. These projections were needed on a frequent cadence as we neared the end of the fiscal quarter and required about ten different teams to put together projection files for their areas of the business which would then be consolidated into a master file. The reporting alone would take day and lived purely in people's inbox. We were able to fully transform this process, integrating multiple tools with Anaplan in order to create a comprehensive projection process which automated the creation of the management reporting. This gave our analysts back multiple hours in the day and created significant enhancements over the previous process included systematic version comparison and collaborative commentary for adjustments.
What is the best piece of advice you've ever been given? This can be personal or professional – we'd love to hear it!
There have been so many great mentors throughout my career, it's hard to pick a best piece of advice! One that resonated with me was, "It's okay to get the answer wrong as long as you can explain why you thought it was right." I was newer to FP&A at that time and somewhat stuck in analysis paralysis, this advice encouraged me to use critical thinking, professional judgement, and be okay with acceptable levels of risk. It's something I've taken with me in every role since, always trying to provide not only an answer but an explanation of how I arrived at that answer. In our roles there is often no one perfect solution, so it is really important to understand what was contemplated in formulating a recommendation.
Share something you can teach about Anaplan — any tips and tricks you'd like to highlight? 
Staying current on platform releases is critical; having this knowledge allows you to be such a valuable resource to your partner/client by ensuring you can bring fresh ideas and provide recommendations. I highly advocate creating space in your schedule on a recurring basis to keep up to date. When reviewing the release notes, I always try to think about my existing use cases and how those features might enhance them as well as brainstorming how it may impact a theoretical future case. This is a period of creative thinking for me which gives the opportunity to let the mind wander — imaging the possible! I'll also seek out ancillary resources when needed to further my understanding; maybe I need to brush up on Anapedia or take a course in Learning Center and there is no discounting the value of trying it before you buy it (aka use a sandbox model/app to learn and test). Also, the ACE events are a great venue to learn about roadmaps and releases, including wonderful demos and perspectives that can help solidify your understanding. Find the approach that works best for you, my main tip — invest in yourself, the ROI is massive!
My second piece of advice… For those in the early phases of an implementation – my advice is to begin thinking about user access management and model governance early. Sometimes there is a tendency to wait until your ecosystem hits critical mass to put structure around centralized access management but in my opinion doing this early will save a ton of administrative burden and enable scalability. 
What do you enjoy about the Anaplan Community? 
I really love that there is a value proposition for everyone regardless of where you are at in the Anaplan journey. When I was newer to building, this was an invaluable resource to learn best practices, ask questions, and gain insight from more experienced users. My current favorite are the blog posts focused on "How I Built It," it is so cool to see how others tackled a build and stick that in my back pocket for future reference.
We hope you enjoyed learning more about Tiffany in this month's Community Member Spotlight. Tiffany, thank you for being an outstanding Community contributor and advocate!
Want to learn more about our Community Member Spotlight series? Check out this post.
Do you know someone in the Community who you think should be featured in a Community Member Spotlight? We want to hear about it — please nominate them here!
Comments