Community at CPX: Behind the Scenes—Day 2 & Recap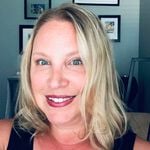 edited December 2022
in Blog
Sampath Gomatam, Senior Vice President, Product, and YY Lee, Senior Vice President, Chief Strategy Officer—in the Platform Innovation Powering Connected Planning keynote.
The Connected Planning Xperience (CPX) continued with day two activities. The team was back at it, connecting with customers, learning more about members of the User Groups program, and spending time with partners and Master Anaplanners. Everyone also enjoyed the lively and informative keynotes of the day. Here's a look at all the Community fun of day two!
| | |
| --- | --- |
| | Check out Community Experience Manager, Emily Dunn (left), and Community Content Manager, Kayne Schwarz (right)—all ready for day two. Emily and Kayne are two of the most tenured members of the Community team, excited to connect with customers, partners, and prospects at CPX this week! |
| | The User Groups board exploded on day two, representing User Group attendees both from the U.S. and internationally. User Groups are a great way to connect with fellow Anaplanners to learn about the latest platform functions and features, collaborate on common topics and challenges of interest, and network in general. We were excited to see so many User Group members stop by the Community booth this week. |
| | The action continued back at Anaplan headquarters, not far from the CPX location on San Francisco's Embarcadaro, where Kayne Schwarz took time out to connect with Anaplan partners and Master Anaplanners. Master Anaplanners help take Anaplan to new heights and continue to challenge us to do better. This week, they were recognized with the special accommodations in the Master Anaplanner lounge at the event space. |
| | Near the end of the activities on day two, Master Anaplanners were celebrated by Chris Weiss, Leader, Centers of Excellence and Master Anaplanner, as well as Anaplan's executive leadership team. Master Anaplanners were personally thanked by CEO Frank Calderoni and reminded of the importance of their roles as Master Anaplanners by Chief Planning Officer, Simon Tucker.  |
| | No conference would be complete without good eats. This year, attendees were treated to a diverse selection of food from 15 food trucks. Check out the picturesque view—a perfect backdrop for new connections and ongoing conversations alike.  |
The team wrapped up the day's events making more connections and creating moments that matter for Community enthusiasts. There's nothing better than having the opportunity to share our passion for Community with all of you!
Senior Director of the Anaplan Community, Fran Murphy (right) recapped the first annual CPX event with the following:
"It's always such a great experience connecting in-person with our customers and partners at our Anaplan events. We're thrilled to be able to introduce new customers to the Community and all of the resources available to them along their Connected Planning journey, as well as discuss feedback, ideas, and insights from our nearly 20,000 Community members. Even better, we were able to spread the word about the success of our Anaplan User Groups and enroll even more customers into the program—providing them the opportunity to continue their Connected Planning experience with other customers using Anaplan, customers in their lines of business, and even customers in their specific industries. We'll be looking forward to connecting with even more Community members at our upcoming international events, too! Until then, see you in the Community."
---
More About CPX:
---
CPX in San Francisco may be over for this year, but the energy and excitement continue here in the Community every day. If you attended CPX and had an opportunity to stop by the Community display, we want to hear from you. Tell us about your experience in the comments below.