Kick Off Summer by Improving Your Consolidations Process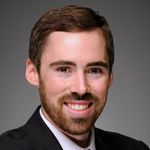 School is almost out, but you can still ace your corporate reporting by performing your consolidations process in Anaplan! The close and consolidation process can lead to late nights at work, but Anaplan's real-time calculations can save you some extra hours—giving you more time to spend outside in the summer sun. Combining this with Anaplan's easy and extensive auditability and security, you can realize significant benefits with Anaplan in various areas, including:
1. Intercompany eliminations: Consolidations in Anaplan allow you to easily account for intercompany eliminations at all levels of the organization. Eliminations can be adjusted as needed in real-time through performing journal entries or through changing entity ownership structures.
2. Currency impacts: For organizations that operate internationally, we know how important FX rate impacts can be. You can rest assured that Anaplan excels at accounting in multiple currencies, including FX rate triangulation, CTA calculations, and FX variance analysis.
3. Cashflow management: Anaplan's clean displays and dynamic security allow you to safely and easily provide transparency to analysts looking for details around cashflow mappings and movements. Users can quickly understand cashflow calculations and make necessary roll-forward adjustments with ease.
---
More About Platform Benefits:
---
4. Quick & easy reporting: Thanks to the deployment of Anaplan's New User Experience, it is easier than ever for executives to quickly analyze financial reports and metrics. The New UX provides a clean-and-clear view of reports, and they even look great on a tablet or phone!
By handling your consolidations process in Anaplan, you can save yourself some headaches in these areas and many more! Hopefully, it will even let you squeeze in an extra summer Friday or two out of the office.
Let us know how the Anaplan platform is saving time for you and your company!
---
Joe McLoughlin, consultant at Platform Specialists and a Master Anaplanner
Joe McLoughlin is a consultant at Platform Specialists and a Master Anaplanner. Platform Specialists is an Anaplan partner with deep expertise in systems implementation and finance use cases. Joe blends his extensive functional experience with Anaplan's technical strengths to drive real-world solutions for clients, successfully implementing a variety of financial planning and budgeting models across several industries. Joe's past experience has included finance, analytics, and internal consulting roles in large organizations, and he received his MBA from New York University.
Tagged: