Announcing the 2020 Student Anaplanner of the Year!
Each year, Anaplan recognizes one student from across the University Connect program who has developed strong Anaplan knowledge and model-building skills, demonstrates leadership on a project team, acts as a coach/mentor to others, and has the potential to make an impact across the Anaplan ecosystem as a model builder, consultant, or analyst.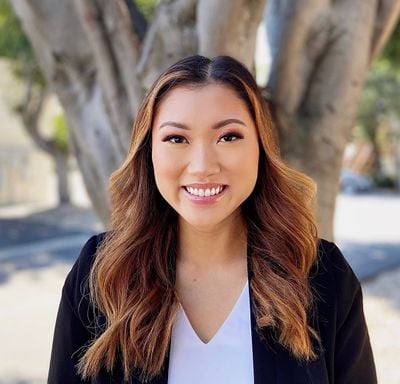 Courtney Koyama, California Polytechnic State UniversityThe University Connect team is pleased to announce Courtney Koyama, of California Polytechnic State University (Cal Poly), as the 2020 Student Anaplanner of the Year!
Courtney has the distinction of being the first University Connect student across the program to be recognized as a Certified Anaplan Model Builder, having completed Level 1 and Level 2 Model Building courses as part of her IS Capstone at Cal Poly, followed by The Anaplan Way. She demonstrated her knowledge by mentoring senior project students on all courses. Courtney (@ckkoyama) graduates from Cal Poly this weekend with a Bachelor in Business Administration (BBA), Information Systems. Between her education and model builder certification, Courtney is well-prepared to join an implementation project.
Courtney has experience working as a Supply Chain Intern at Rodan + Fields, where she collaborated with the Logistics and Inventory Control Team to develop a Visibility Launch and Inventory Consolidation Plan. She was also a leader with the Asian American Christian Fellowship, planning events to cultivate female relationships and community. Courtney is currently looking for the next step in her professional career and is highly interested in Anaplan opportunities.
Anaplan University Connect partners with universities around the world to bring Best Practices and Anaplan model building into the classroom by providing access to our leading-edge Connected Planning cloud-based platform, learning content, and ecosystem projects. It provides talented independent learners around the world the opportunity to achieve certification through our guided cohorts.
---
More About University Connect:
---
Cal Poly is known for its innovative teaching and 'Learn by Doing' philosophy. It has been an active member of Anaplan University Connect since 2018. We have collaborated in several capstone experiences through our partnership with Professor Barry D. Floyd, Professor Leida Chen, and Professor Kevin Lerwachara. Student projects range from solving an FP&A challenge for a CPG company to creating a headcount planning model that connected to a territory planning model for a multinational technology company specializing in internet-related services and products. Because it takes a village to provide an amazing learning experience for students, University Connect brought in Master Anaplanner Byron Mikowicz to help support student model builders during the last quarter. Impetus Consulting also offered office hours for Anaplan Q&A.  
Would you like to learn more? We have opportunities for professors to bring Anaplan into the classroom, for students to join an upcoming certification cohort, for customers and partners to bring a project to campus (or otherwise get plugged into university activities), and for Master Anaplanners to join us as mentors and coaches. Reach out to me at [email protected] to learn more!
Tagged:
Comments