OEG Best Practice: Data integration decision app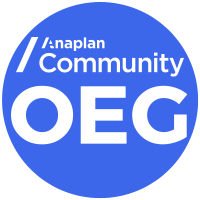 We built this app to make getting started on your Anaplan data integration journey simple with a quick questionnaire and helpful information and links.
A common question that arises during Anaplan implementations (or even after go-live) is "How can I automate data feeds into and out of Anaplan?" While the ultimate decision tends to be a nuanced one dependent on individual customer requirements, we have found it is useful to at least qualify the solutions with some simple questions. 
A few notes: If you do not see your enterprise system listed, please submit a recommendation at the bottom of the app. If you click on a row in the table the personas below will refresh, showing you who is typically involved when implementing that particular data integration solution.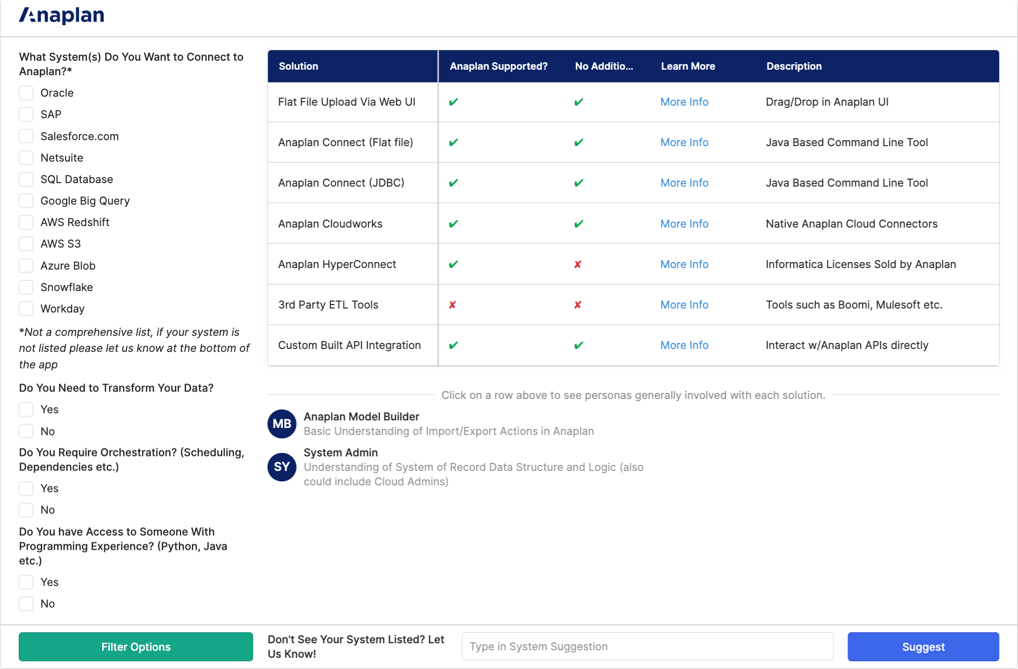 Please let us know your thoughts in the comments. This app will be a work in progress and we'd love to hear from the community.
Contributing authors: Anne-Julie Balsamo and Christophe Keomanivong.
Comments