Badges Returning Soon!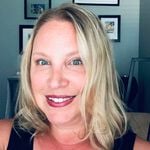 Community friends—we're taking a brief break on awarding our full scope of badges to implement some process improvements.
Not to worry! All badge-earning activities will continue to be recognized, recorded, and rewarded early next year. In the meantime, you may experience a delay in receiving certain badges—for example, certification badges. 
There's nothing you need to do. We'll keep track of all your qualifying activities and be back soon with any new badges you've earned.
While you wait, stay up to date on the latest in Community by subscribing to the sections you use most. Then, join us for Anaplan Live! on November 9-10 to hear from Anaplan experts and thought leaders, and deep-dive into technical content for model builders at every level. 
Tagged: