Announcing the Community Boss Program!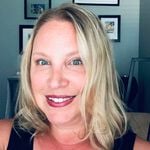 Announcing the Community Boss program! The Anaplan Community is thriving due to the thoughtful contributions of its members. This year, we're recognizing customers, partners, and employees who go out of their way to encourage, advise, and share knowledge with their fellow Anaplan Community members. Officially launching this week at CPX, the program aims to recognize Anaplan advocates and their levels of participation—all of which make up this vibrant community, both online and offline.
Selection Criteria
This select group of Community influencers frequently shares their expertise and best practices, offering a strong voice of knowledge. They will be recognized annually as top advocates who have demonstrated their expertise in driving knowledge-sharing in the Community. Additional criteria include the following: 
Candidates must be an Anaplan customer, partner, or employee to participate and/or be considered.
Community Bosses are selected annually, based on their previous year's engagement—through Kudos, Forum topics, replies, accepted solutions, and publication of knowledge base articles.
All members will need to re-qualify annually.
Rewards and Benefits
What does it mean to be a Community Boss? In addition to gratitude from the entire Anaplan Community, Community Bosses will receive the following: 
Opportunity to speak at conferences, as well as local and online events.
Discounts on events.
Recognition blog post on Community.
Unique badge and identifier for easy recognition within the Community and additional weighting of Kudos.
Sweet, sweet swag!
Meet the Winners
Check out the list of the inaugural Community Bosses below. Click anywhere to visit the program page for complete details and ongoing updates. 
Community Bosses, we thank you for your ongoing contributions. Your expertise and input contribute to the success of the Anaplan ecosystem. Keep up the great work!
Are you attending CPX? Be sure to congratulate a newly appointed Community Boss for their engagement and collaboration!
Comments