AMA: Learn More About CPX 2019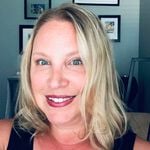 Check out what the panel had to say about this year's CPX! For more answers to your CPX questions, check out the CPX FAQs. Need more reasons to attend CPX? Take a look at the latest blog post on Anaplan.com.
Note: The live Q&A session is now closed.
*Programming note: Paul Ritner, mentioned in the recording, will not appear in this session.
Comments