Community: Love Is in the Air!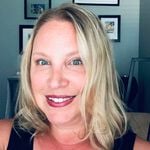 Love is in the air—and we absolutely LOVE our Anaplan Community! Anaplanners give their best every day, paving the road for everyone to drive Connected Planning to the far corners of their business. Today is a day set aside to recognize and celebrate relationships and all that they bring to our lives, both personally and professionally. As we take time today to pause, admire, and appreciate those around us, here are just a few things we appreciate about all of you:
First-Time Contributors: We cannot hide our enthusiasm for newbies! There's a value in variety that's almost immeasurable, and the energy, enthusiasm, and excitement from first-time contributors truly shines through in their work. Recently, Certified Master Anaplanners have really stepped up to share expertise by contributing to the Community Blog and Best Practices. We asked, and they answered. From new blog author @abreardchen, to Ask Me Anything host @frank_calderoni—and many more—a special thanks goes out to all first-time contributors. 
Going the Extra Mile: Community forums are a great place to post your questions and get answers, but where do those answers come from? They come from all of you. And we know you're going the extra mile because the number of accepted solutions and kudos in recent months has exploded—doubling from just December 2019 to January 2020. Not to mention our very first Community member to reach 1,000 kudos: Congratulations to Certified Master Anaplanner and Community Boss, @DavidSmith!
Shining Stars: Community Bosses are the stars of Community, demonstrating their expertise in driving knowledge sharing. This active and engaged group of 25 bosses continually add value by adding new topics, providing solutions, and sharing thought leadership. For all that you do for your Community, we thank you. 
Creative Collaboration: We love the lively discussions taking place every day. From Best Practices to forums, and blog comments to Anaplan Live!—this Community shows up to collaborate and bring their A(naplan)-game. Multiple perspectives and creative solutions prevail in various sections of Community, all with a common goal of advancing Connected Planning.  
Ideas and Innovation: The response to new and improved Anaplan training has been phenomenal. And the New UX continues to evolve and expand through your input. And let's not forgot all the ideas coming our way in the Idea Exchange. Community feedback and insight is pivotal in bringing you the best content, learning, and user experience overall. Keep it coming! 
We know Anaplanners are a busy bunch, but today we invite you to take a few moments to share the love with those that support you in your daily Connected Planning activities. Is there someone you want to recognize in the Community? Share your 'love note' in the comments below.
Comments